Apprentice Development and Manufacture Engineers
OPEN
A-2-Sea are looking to recruit Apprentice Development and Manufacture Engineers to join our successful and expanding team to undertake injection moulding optimisation, X-ray inspection development and process refinement in the submarine cable industry.
This is an exciting opportunity to be part of a growing team in a dynamic and vital industry. The apprenticeship role within the submarine cable industry is a very complex role and will involve a lot of in-house training, external courses/qualifications and 'on-the-job' experience.
Company Background
A-2-Sea maintains more than 80% of all the subsea optical telecommunication cables that land in the UK, utilising its own qualified jointing products, comprehensive equipment and highly experienced jointers. A-2-Sea also maintains many of the UK's inland subaqueous telecommunication cables, together with subsea optical telecoms cables in Europe and other international locations. By maintaining an extensive 365/24/7 hotline and standby maintenance service, A-2-Sea's customers are assured of a rapid response to repair mobilisation and on-site repair implementation.
In addition, A-2-Sea has the experience, expertise and equipment to undertake shallow water subsea or subaqueous cable installation projects. Typical projects can incorporate cable supply, cable route studies, geophysical and geotechnical surveys, permits and licensing, cable installation and burial and vessel specification and chartering.
Beach jointing, land jointing and system acceptance testing can all be undertaken by our Installation and Maintenance Team, using A-2-Sea designed jointing products.  A-2-Sea's installation capabilities do not stop at the shoreline. A-2-Sea installs the shore end cable into a manhole and terminates the submarine cable into a sea-land joint providing mechanical and water ingress protection.
Skills required
The Apprentice Development and Manufacture Engineer's role in the submarine cable industry is a very hands-on role.  Work will be primarily office-based, planning/project management and report writing, as well as opportunities for offsite operations at project/customer locations. The role may include UK and overseas travel and may involve working offshore, so the successful candidate must have the ability and some flexibility to travel both nationally and internationally on occasions. 
The role will involve the following duties:
(assisting and ultimately after training, being capable of undertaking the work without supervision):
Injection moulding runs and profile optimisation.
Mechanical and structural material analysis. 
Audit and verification of bespoke components.
Equipment assembly and testing.
Commissioning of X-ray inspection systems.
Process evaluation and optimisation development.
Manufacturing of bespoke equipment to support the submarine cable industry
Personal Qualities
Team player, but also has the capability to work under limited or no supervision.   Positive attitude and a keenness to learn new skills. Hands-on and technically minded.
Future Prospects
A-2-Sea would hope that the successful candidate(s) will forge a career with the company as a fundamental part of the team, aspiring to manage a team in the future.
Working Arrangements
Is largely office-based (in Romsey, Southampton) with site visits, initially nationally, but opportunities to travel internationally as well.
Hours are from 08:00 to 17:00 Monday to Thursday and 08:00 to 13:00 on Fridays (although if there is a relevant project then the Apprentice may be expected to work outside of these hours).
Romsey is serviced by public transport, both bus and train.
A driver's licence would be preferable, but not essential to start with.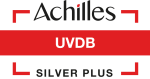 © A-2-Sea Solutions Limited · Website by Nifty Solutions · Registered No. 03223673