Fibre Optic Installation Engineers (Jointer)
OPEN
A-2-Sea are looking to recruit Fibre Optic Installation Engineers to join our successful and expanding team to undertake fibre optic cable installations, splicing and testing activities in the submarine cable industry.
Experience in fibre optic systems, underground fibre optics installation, splicing and testing is essential, submarine cable systems experience would be advantageous but is not essential as in-house training will be provided.
Company Background
A-2-Sea maintains more than 80% of all the subsea optical telecommunication cables that land in the UK, utilising its own qualified jointing products, comprehensive equipment, and highly experienced jointers.
A-2-Sea also maintains many of the UK's inland subaqueous telecommunication cables, together with subsea optical telecoms cables in Europe and other international locations. By maintaining an extensive 365/24/7 hotline and fibre optic cabling standby maintenance service, A-2-Sea's customers are assured of a rapid response to repair mobilisation and on-site repair implementation.
In addition, A-2-Sea has the experience, expertise, and equipment to undertake shallow water subsea or subaqueous cable installation projects. Typical projects can incorporate cable supply, cable route studies, geophysical and geotechnical surveys, permits and licensing, cable installation and burial, and vessel specification and chartering. Beach jointing, land jointing and system acceptance testing can all be undertaken by our Installation and Maintenance Team, using A-2-Sea-designed jointing products for optical fibres.  A-2-Sea's installation capabilities do not stop at the shoreline. A-2-Sea installs the shore-end cable into a manhole and terminates the submarine cable into a sea-land joint, providing mechanical and water ingress protection.
This role is a great opportunity for fibre optic engineers with fibre optic cables splicing and testing experience (ideally 3 years) to develop a career path, both nationally and internationally, in this field. Confined space working and NRSWA would be advantageous for this position.
A-2-Sea places a great emphasis on the individual when assessing suitability for any role within the Company. The Fibre Optics Engineer position is rewarding but challenging, and in our experience, suits people who are hardworking, dynamic, and driven to achieve the objectives of a given project.
Successful candidates will require:
Excellent interpersonal and communication skills;
Flexibility in adapting to specific project requirements;
A keen interest in working within the submarine cable industry;
A team player attitude, but with the capacity for autonomy;
Customer-facing skills;
Project reporting skills
Hardworking drive to achieve and excel.
Based out of Romsey, Hampshire.
All applicants must be eligible to work in the UK.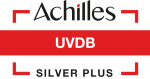 © A-2-Sea Solutions Limited · Website by Nifty Solutions · Registered No. 03223673