Hydrographic Data Processor
OPEN
A-2-Sea are looking to recruit a Hydrographic Data Processor with a minimum 4 years' experience to join their continuously expanding survey department.
A-2-Sea place a great emphasis on the individual, when assessing suitability for a role. Surveying in the coastal zone is rewarding, but challenging, and in our experience suits people who are hardworking, dynamic, and driven in achieving the objectives of a given project.
Hydrographic Data Processor Job description:
The position offers a variety of office-based responsibilities that would require the successful candidate to be based at A-2-Sea's offices in Romsey. Although the position is primarily office-based, the role will require occasional trips offshore or away from home for short periods.
The key roles of the position include:
Processing and QC of hydrographic data including multibeam bathymetry and positioning data.
Assisting the Survey Data Manager to coordinate and submit deliverables to meet the client's requirements.
Report writing and interpretation of results.
Planning and preparation of A-2-Sea survey projects.
Occasional travel to site / vessel for data QC and onboard processing.
Development of A-2-Sea's processes and procedures.
Essential experience:
Experience of working with a variety of data acquired by multibeam, positioning and USBL systems.
A strong knowledge of using industry software including Caris HIPS & SIPS and QPS QINSy.
Minimum 4 years' experience in hydrographic survey.
A higher education degree in hydrographic surveying or related science-based subject.
Ability to problem solve and troubleshoot data where required.
Excellent data management and coordination of large volumes of data.
Capability to adjust workloads to meet the project's deadlines
Strong technical report writing.
Good interpersonal and written communication skills.
Willing to work away from home on occasion
Ability to work both independently and as a team.
Desirable experience:
Experience in hydrographic data acquisition in the coastal environment.
Familiar with the data requirements of nautical charting, cable route and offshore renewable energy projects.
Knowledge of software including, Applanix POSPac, BeamWorx AutoClean. QPS Qimera, QPS Fledermaus, Chesapeake SonarWiz and GIS platforms.
Remuneration bracket £25-40,000
This is an exciting opportunity for experienced surveyors or data processors to join and develop a growing and successful survey department. To apply for this position please send your CV and covering letter to Nicola Tucker: nicola@a2sea.co.uk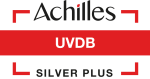 © A-2-Sea Solutions Limited · Website by Nifty Solutions · Registered No. 03223673