Job Description
A-2-Sea has a Marine Engineer position available for those seeking the challenge and reward of a successful, expanding and busy Survey Department. The purpose of this role is to maintain all aspects of the vessel, with regular servicing of the propulsion engines and generators, including breakdowns and fault finding. The successful candidate will need to ensure the vessel is ready to sail when required, maintaining fuel and water levels, lube oils, filters and spare parts.
Contract Type
Permanent basis on a 3- or 4-week  rotation - contract negotiable.
Vessel Type
20 to 24 m survey vessels. Total engine power 850 to 2600 Kw. Operating on a 24-hour basis.
The role and responsibilities would include:
The efficient operation, maintenance and repair of machinery and electrical equipment.
Maintaining operational logbooks, planned maintenance system, inventory and supply records using the shipboard software wherever possible.
Making inspections of the vessel with the Master.
Performing marine engineering, maintenance and repair work aboard the vessel as directed.
Identification of suitable replacement parts.
Ensure compliance with legislative, class and flag requirements where applicable.
Adherence to engineering and Company standards and processes.
Compliance to internal and external standards & regulations.
Ensuring that a safe and proper engineering watch is maintained as required.
Informing the Master and Vessel Manager of all defects of machinery and equipment.
Ensuring that the vessel has enough fuel and water for the duration of each voyage.
Ensuring that engineering work is carried out safely and in a seamanlike manner.
Assisting with inventory, delivery, transport, and stowage of supplies.
Operating the vessels crane, winches and A-Frame
The successful candidate should have as a minimum:
5 years in a marine engineering role or
5 years' experience in maintaining marine diesels with sea going experience.
MCA AEC
Certificate of training for boat mounted HIAB or slinger banksman.
Good knowledge and experience with maintaining commercial vessels.
A valid personal medical fitness certificate recognised by the MCA.
Experience with PMS systems and log keeping.
STCW95 basic safety training – updated as required.
This is a great chance to be part of a successful business, small enough to have your voice heard but large enough to offer a bright future where career progression is supported and encouraged.
Salary from: £180.00 per day
If you are interested in applying for a position at A-2-Sea, please contact Nicola Tucker: nicola@a2sea.co.uk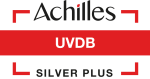 © A-2-Sea Solutions Limited · Website by Nifty Solutions · Registered No. 03223673