Noortruck is a 53m offshore survey vessel on long-term charter to A-2-Sea Solutions from Bitunamel Feldmann GmbH.
At 53m LOA, the Noortruck offers a large, stable working platform for a variety of survey tasks, including hydrographic and geophysical campaigns, geotechnical and environmental investigations, and ROV inspection surveys.
Mobilised with the latest industry-leading survey technology
Noortruck is mobilised with a high-specification survey spread including a Kongsberg EM2040-04, dual-head, dual-swath multibeam echosounder. Capable of acquiring IHO Special Order standard data at survey speeds up to 10 knots,  the Kongsberg EM2040-04 Dual RX is a high-resolution, high-density system offering a selectable frequency range of 200kHz to 400kHz and up to 1600 soundings per ping.
The system is integrated with an Applanix POSMV OceanMaster GNSS-aided inertial navigation system. QPS QINSy is utilised as the hydrographic survey management system which combines the GNSS navigation solution with geophysical survey equipment to geo-reference the survey data acquired. 
Providing a large working back deck, the vessel is capable of geophysical, geotechnical and ROV campaigns. 
Vessel Specifications
Flag: Germany
Classification: Bureau Veritas
Length overall: 53.7m
Beam: 11.00m
Draft: 2.90-3.55m
Gross Registered Tonnage: 625
Speed: 13 knots
Main Propulsion: 2 x MWM TBD 440-8, 1.300 KW @ 800 rpm, 2 x Masson gearboxes, 2 x propellers, 2 x high performance rudders. 
Bow Thrusters: 1 x Bow thruster Brunvoll 280 KW, 1 x Stern thruster Voith Inline Thruster 185 KW
Generators: 3 x Cummins-Diesel, each 312 KVA, 200 / 400 V, 750 KW total electric power, 2 hydraulic power-packs
Multibeam Echosounder: Kongsberg EM2040-04 (200-400KHz), Dual-Head, Dual-Swath
Side Scan Sonar*: EdgeTech 4200 Multi-Pulse (300-900KkHz)
Magnetometry*: Geometrics G882 Marine Magnetometer
Positioning System: Applanix POS MV OceanMaster
Motion Sensor: Applanix POSMV (Integrated) IMU
Sound Velocity: 2 x Valeport MiniSVS mounted at transducer, 2 x AML X2change SVPs
Underwater Positioning*: Sonardyne Ranger 2 USBL
Sub Bottom Profiler*: Innomar Standard Parametric Echosounder SBP
Side-Mounted Pole: Purpose built side mounted pole and plates for additional survey equipment as required
Navigation Software: QPS QINSy Integrated Navigation Solution
Processing Software: CARIS HIPS and SIPS, Chesapeake SonarWiz
* Equipment is optional and can mobilised and de-mobilised as required, along with additional equipment upon request.
Deck crane: Hydraulic Iron Fist crane: 8T @ 17m, 27T @ 6.5m
Ship's Crew: 6 single cabins
Charterer's Crew: 5 single cabins + 3 double cabins
Facilities: Mess and TV room for 18 persons, Full sized an fully equipped kitchen, SAT TV Intellian i4, Internet connection in all cabins (nearshore)
Fuel capacity: 342/420T
Fresh Water: 123T 
2 x Radar Furuno FAR-2117 BB (ARPA, AIS)
2 x GPS / DGPS Furuno GP-150 (Waaf Egnos)
1 x Furuno Echosounder FCV-585
1 x Furuno Echosounder FE-700
1 x Lowrance Sonar Sturcture Scan
2 x VHF DSC Furuno FM-880 S
1 x HF DSC Furuno FS-1570
1 x Inmarsat C Furuno Felcom 15
1 x Fleet Broadband Sat telephone Furuno Felcom 250
1 x AIS Furuno FA-150
1 x Autopilot Navitron NT951G
2 x electronic chart systems
1 x magnet compass
1 x gyro compass Anschütz
1 x search light 2000 watt
1 x search light 2000 watt xenon complete aft, port and starboard manoeuvring station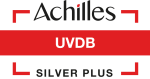 © A-2-Sea Solutions Limited · Website by Nifty Solutions · Registered No. 03223673