Delivering expert cable and survey
solutions to the global subsea community
We pride ourselves on our superior customer service, providing a personal, flexible and responsive approach to projects.
Over 98% of international telecommunications data and voice traffic is routed around the world via submarine fibre optic cables. The estimated economic value of the UK telecommunications subsea cables industry to the digital economy is £62.8 billion. We pride ourselves on delivering the highest quality products and services to all of the sectors in which we operate, from specialist cable joints to the subsea telecomms sector to large-scale geophysical surveys for offshore wind farms.
40

+

Professional, full-time personnel
100

+

Universal joints in service globally with 100% reliability performance.
2.3

bn

Survey data-points acquired for a cable install project
Learn more about DRAX
DRAX is the world's first automated x-ray camera system for inspecting submarine cable joints.
The system is the result of two years of research and development by A-2-Sea Solutions, in collaboration with leading submarine cable manufacturers.
DRAX uses state-of-the-art x-ray imaging technology to provide a high-quality, 3D view of the cable joint. The fully automated system is designed to significantly reduce inspection times, from hours to minutes, while also eliminating the need for film and related hazardous waste. 
Our Customers Include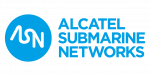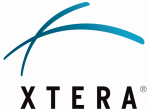 Learn More About Mintaka I
Mintaka I is a robust and versatile DP1 Survey & ROV Vessel, proudly chartered by A-2-Sea Solutions.
Read More
Career Opportunity: Geophysicist
We are looking for a talented Geophysicist to join our growing survey department within A-2-Sea.
The ideal candidate for this position will be someone with 2-3 years of experience in geophysical surveys, ideally in coastal and inshore areas. Working both from our head office in Romsey, Hampshire, and on-site around the UK and Europe, the successful candidate will be joining a team of highly experienced and motivated individuals.
Read More
Case Study: Inshore Geophysical Cable Route Survey
Our team recently performed a detailed survey of a new subsea cable route. This involved the collection of high-resolution bathymetry, side scan sonar, shallow seismic, magnetometer and land topographic data, which were then integrated and detailed in a comprehensive report.
Read more in our new case study.
Read More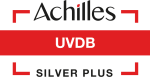 © A-2-Sea Solutions Limited · Website by Nifty Solutions · Registered No. 03223673