We are looking for a talented Geophysicist to join our growing survey department within A-2-Sea.
The ideal candidate for this position will be someone with 2-3 years of experience in geophysical surveys, ideally in coastal and inshore areas. Working both from our head office in Romsey, Hampshire, and on-site around the UK and Europe, the successful candidate will be joining a team of highly experienced and motivated individuals.
In this role, you will be responsible for the design and execution of geophysical surveys, managing projects from start to finish, and delivering high-quality data to our clients. You will also be required to interpret data and prepare reports for internal and external audiences.
A-2-Sea place a great emphasis on the individual when assessing suitability for a role. We are looking for someone with strong analytical skills, who is able to work independently and as part of a team. The ability to think creatively and solve problems is also essential. If you are a motivated individual with a passion for geophysics, then we would love to hear from you!
 All applicants must be eligible to work in the UK.
Why join A-2-Sea as a Geophysicist?
Join an experienced and dynamic team of highly skilled professionals
Gain exposure to a variety of interesting projects
Opportunities for career development and progression
Receive a competitive salary with excellent benefits.
Gain challenging and diverse responsibilities with hands-on leadership opportunities.
Flexible working in a supportive culture.
Join a business with a 25-year track record in the subsea cable industry.
The primary functions of the Marine Geophysicist role include:
Leading with the mobilisation of geophysical marine survey equipment, including Side Scan Sonar, Magnetometer/Gradiometer and Sub-Bottom Profiler.
Geophysical data acquisition and QC
Geophysical data processing, interpretation, and production of deliverables.
Report writing and interpretation of results.
Ongoing research into the latest in survey technology.
Input into A-2-Sea's geophysical processes and procedures.
Planning and preparation of survey projects.
We are looking for a geophysicist with the following experience:
Familiarity with a variety of survey equipment, including Edgetech and Klein Side Scan Sonars, Geometrics G882 Magnetometers / Gradiometers and Innomar Parametric Echosounders.
Sound knowledge of offshore geophysical survey data and industry software, including Chesapeake SonarWiz, Oasis Montaj and GIS.
Minimum 2 years of experience in marine geophysical survey, ideally in the coastal zone.
Considerable experience in leading and delivering vessel mobilisations.
A higher education degree in a geophysical or technically related subject.
Possession of a full, valid UK driving licence.
Valid offshore medical and sea survival certification.
The successful candidate will be:
A proactive problem-solver with the ability to execute tasks efficiently.
Effective at written and verbal communication with good interpersonal skills.
Equally comfortable working in a team or independently.
Able to understand how their actions impact their surrounding environment and the wider project.
Willing to perform site data acquisition involving time away from home on a regular basis.
Desirable skills and experience include:
Experience in working on cable routes and offshore renewable energy projects in shallow water environments.
Proficiency in operating a variety of sub-bottom profiler systems.
Apply now online by uploading your CV and covering letter.
Applicants should be prepared that only those selected will receive notification about an interview via email or telephone call from HR team members within two weeks after receiving their application.
 All applicants must be eligible to work in the UK.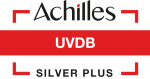 © A-2-Sea Solutions Limited · Website by Nifty Solutions · Registered No. 03223673