Design, Development & Manufacture
Land, beach and shallow water cable jointing has been at the core of our business since establishment.
Both our Universal Land and Beach Joint and Subsea Shallow Water Joint benefit from an exceptional record of reliability, which is the result of years of experience combined with a robust and extensive testing regime. Our team are continuously striving to develop and enhance the joints, ensuring that it is qualified to meet the requirements of new cable variants for both powered and non-powered systems. Learn more about our joints below.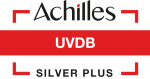 © A-2-Sea Solutions Limited · Website by Nifty Solutions · Registered No. 03223673