Hydrographic Surveyor (Varying levels of experience)
OPEN
Following a period of successful growth, A-2-Sea are looking to recruit Hydrographic Surveyors with varying levels of experience to join their continuously expanding Survey Department.
A-2-Sea place a great emphasis on the individual when assessing suitability for a role. Surveying in the coastal zone is rewarding, but challenging, and in our experience suits people who are hardworking, dynamic, and driven in achieving the objectives of a given project.
 All applicants must be eligible to work in the UK.
Job description:
The position offers a variety of responsibilities that would require the successful candidate to work both offshore away from home and onshore at A-2-Sea's offices based in Romsey, to deliver all aspects of a project, with opportunities for international travel. The key roles of the position include:
Planning and preparation of A-2-Sea survey projects.
Continuous investigation of new technologies, such as UAVs and ASVs to utilise in future projects.
Mobilisation and calibration of survey equipment to A-2-Sea's survey vessels as well as vessels of opportunity.
Acquisition of hydrographic and geophysical data using a variety of survey equipment.
Data QC.
Data processing and production of deliverables.
Report writing and interpretation of results.
Development of A-2-Sea's processes and procedures.
Essential experience:
Experience of a variety of survey equipment including Kongsberg, R2Sonic, Norbit and Reson multibeam systems, positioning systems and USBL systems.
A higher education degree in hydrographic surveying (ideally IHO Cat-A accredited) or related science-based subject.
Willing to work away from home for periods of generally 2 to 4 weeks although periods away from home can vary from a few days to a few weeks.
A proactive approach to achieving tasks.
Good interpersonal and written communication skills.
A keen interest in working in the coastal zone.
Experience of working within a team but with the ability to work independently.
Ability to understand how their actions impact their surrounding environment and the wider project.
Possession of a full, valid UK driving licence.
Desirable experience:
Experience in working on nautical charting, cable route and offshore renewable energy projects in shallow water environments.
Ability to lead vessel mobilisations.
User of software including Caris HIPS & SIPS, QPS QINSy, QPS Qimera, BeamWorx AutoClean, QPS Fledermaus and Kongsberg SIS.
Experience in operating Side Scan Sonar systems with data acquisition and QC.
Knowledge of GIS software.
Holds valid offshore medical and sea survival certification.
This is an exciting opportunity for experienced Hydrographic Surveyors to join and develop a growing and successful Survey Department.  All applicants must be eligible to work in the UK.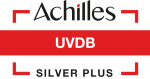 © A-2-Sea Solutions Limited · Website by Nifty Solutions · Registered No. 03223673