Learn about our new survey vessel the Cerys Line
Acquired by A-2-Sea Solutions in 2020, the Cerys Line is a 26.1m LOA, 2.1m draft survey vessel with 24-hr operational capability and an endurance of up to 8 days. 
The vessel benefits from an extensive track record in survey and ROV operations dating back to 2009 and provides a comfortable, stable working platform. The Cerys Line is now permanently mobilised with a suite of high-specification positioning and survey sensors, including a hull-mounted, dual-head Kongsberg EM2040 Compact multibeam echosounder (MBES) integrated with an Applanix POSMV OceanMaster GNSS-aided inertial navigation system. A bespoke A-Frame is on schedule for delivery in April to facilitate full-spread geophysical surveys, including magnetometer arrays for pUXO campaigns. 
Survey Director Chris Briggs comments: "We are thrilled to introduce the Cerys Line to our clients for the 2021 survey season. Reinforcing our geophysical capability, the Cerys Line is ideally suited to cable and pipeline route surveys and inspection, pre-construction engineering and monitoring surveys for offshore wind farms. The survey configuration has been designed with those requirements in mind and will produce the highest quality data."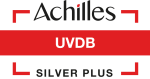 © A-2-Sea Solutions Limited · Website by Nifty Solutions · Registered No. 03223673