A-2-Sea to join Student Mentor Event – THS:UKI South West Branch
A-2-Sea is thrilled to be taking part in the Student Mentor Event hosted by THS:UKI South West Branch.
The evening will be a great opportunity for students and those interested in Hydrography to have one-on-one discussions with industry experts and get advice on specific roles and possible job opportunities.
Date: 1 February
Time: 19:00 - 22:30 GMT
Venue: The Roundabout, 2-4 Drake Circus, Plymouth, United Kingdom, PL4 8AQ
The evening will consist of a multidisciplinary panel of experts from Offshore Surveying, Coastal Survey Operations, Geodesy to Unmanned Surface Vessel Surveying who will be on hand to answer questions and provide insights into the industry. Following the panel discussion and a buffet meal, there will be ample opportunity for one-on-one conversations with the experts.
We would encourage everyone to attend this fantastic networking opportunity and sign up now to avoid disappointment as places are limited. Early bird registration ends on 25th January so don't miss out.
To reserve your ticket, sign up through the event link: https://ths-uki.org/event/student-mentor-event-thsuki-south-west-branch/
We hope to see you there!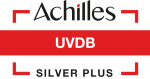 © A-2-Sea Solutions Limited · Website by Nifty Solutions · Registered No. 03223673