Our latest news and updates
Survey Vessel 'White Ribbon' Joins A-2-Sea Fleet
23 June 2022
We recently welcomed our latest survey vessel, 'White Ribbon' to our fleet.
Read article
14 April 2021
To support new and existing survey campaigns, A-2-Sea have taken the 53m Noortruck on charter from Bitunamel Feldmann GmbH for the survey season.
Read more
23 February 2021
Acquired by A-2-Sea Solutions in 2020, the Cerys Line is a 26.1m LOA, 2.
Read more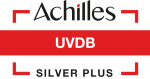 © A-2-Sea Solutions Limited · Website by Nifty Solutions · Registered No. 03223673