A-2-Sea to Sponsor Submarine Networks EMEA
Next week, A-2-Sea Solutions will be sponsoring Submarine Networks EMEA in London.
The event is well-established as the leading annual subsea-focused event in the region and will bring together 600 senior leaders from the global subsea market. This year's conference will tackle 6 key themes:
Commercial Strategy
Installation, Maintenance & Operations
Technology & Innovations
Sustainability
Developing Markets
Regulation
Attendees from more than 200 organisations will learn how they can future-proof their networks and businesses amidst an ever-changing industry landscape, as well as gain insights from over 120 expert speakers.
A-2-Sea Solutions is a leading provider of end-to-end submarine cable installation and maintenance services. We have worked on some of the world's most prestigious submarine cable projects and our team has unrivalled experience and expertise in all aspects of the installation and maintenance process.
This event is a great opportunity to learn about the latest submarine network technologies and developments.
If you're attending Submarine Networks EMEA, be sure to stop by our booth 13 and say hello! We'll be happy to answer any of your questions and discuss how we can support your future submarine cable projects.
We hope to see you in London next week.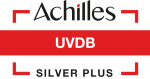 © A-2-Sea Solutions Limited · Website by Nifty Solutions · Registered No. 03223673